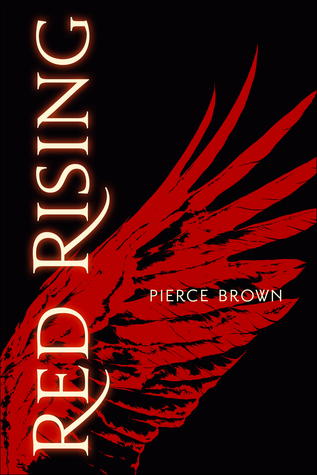 Yes. I just made that declaration. This book was THAT good. I haven't written a review on a book in years, but I couldn't NOT write one for this book.
It's difficult for me to describe my I loved this book so much without just saying it was bloodydarn brilliant. But I'll attempt to sort it out into more specifics.
Transformation: There are three distinct parts to this book. Being a slave, transforming into a gold, and being a part of the Institute. And they all felt. So. Different. In the most amazing way. I felt the oppression when he was a Red, or basically a slave. The emotion when this event I can't spoil happened was raw and real and I felt dead inside too. And then he starts his physical transformation and I was like WOW. WOW. WOW. This is so bloody cool. This is everything Captain America could have been and failed to achieve. And then there's the time at the Institute when Darrow becomes brilliant and flawed and amazing. Each part was so gripping in its own way.
Characters: Holy crap does Brown know how to write characters. Now, there are a LOT of characters in this book and it is really hard to keep track of them all. But the stars shine brilliantly. Darrow goes through some amazing development and he's a character you want to cheer for. We all want to be Mustang, and we all want Pax on our team. And can I say Servo?! I think this may be my favorite side character EVER. So loyal and smart. He's weird, and slightly demented, and fan.freaking.tastic. I want a Servo.
Normally when I love a book I devour it in two days. You can't do that with this book. Surprisingly, it took me about a week to read this one. Because the way it is written, you have to pay such close attention to each and every word or you will get lost. But I did not mind that it took me extra time to read it. It just gave me more time to experience the awesomeness.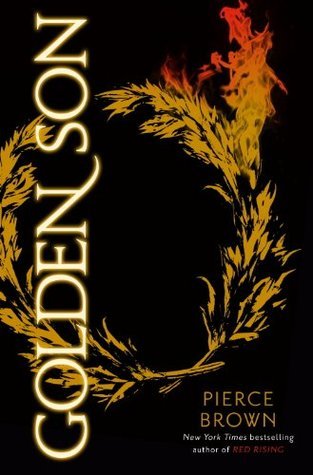 I've never thought to make a top 5 favorite books, but I knew as soon as I read this one, it made that list. I've read a LOT of books, and this is one of my favorites. EVER. 10 out of 5 stars.
I may die waiting for book two, Golden Son. January 13, 2015 is SO far away. But read RED RISING. Now.